Conservation Organizations | Possible Beneficiaries of Spring Project
Good morning everyone!
Today is a very exciting day because this post will be featuring a number of wildlife conservation organizations that are in the running to be the sole beneficiary of the proceeds from the project I'm working on for this Spring!! (Hint: large collection of wildlife art + a chance for you to make a difference for wildlife and wild place conservation!)
Please take a minute to visit the websites and educate yourself on all the great work being done to protect our wild world!
Let's dive right in!
United for Wildlife - www.unitedforwildlife.org
Created by The Royal Foundation of the Duke and Duchess of Cambridge and Prince Harry, United for Wildlife unites the world's leading conservation charities to create a global movement for change focused on the most pressing conservation issues of our time.
Partner Organizations: Conservation International, Fauna and Flora International, International Union for the Conservation of Nature, The Nature Conservancy, Wildlife Conservation Society, World Wildlife Fund, Zoological Society of London
Social Media
https://www.facebook.com/UnitedForWildlife
Wildlife Conservation Society - www.wcs.org
The Wildlife Conservation Society was founded in 1895 and has the clear mission to save wildlife and wild places across the globe.
"With a commitment to protect 25 percent of the world's biodiversity, we address four of the biggest issues facing wildlife and wild places: climate change; natural resource exploitation; the connection between wildlife health and human health; and the sustainable development of human livelihoods."
They manage 5 living institutions in New York City to educate visitors about important issues affecting the planet: Bronx Zoo, New York Aquarium, Central Park Zoo, Prospect Park Zoo, and Queens Zoo.
Social Media:
https://www.facebook.com/TheWCS
World Wildlife Fund - www.worldwildlife.org
WWF has been protecting the future of nature for 50 years!
"We seek to save a planet, a world of life. Reconciling the needs of human beings and the needs of others that share the Earth, we seek to practice conservation that is humane in the broadest sense."
WWF works in 100 countries and is supported by 1.1 million members in the United States and 5 million globally.
Social Media:
https://www.facebook.com/worldwildlifefund
Defenders of Wildlife - www.defenders.org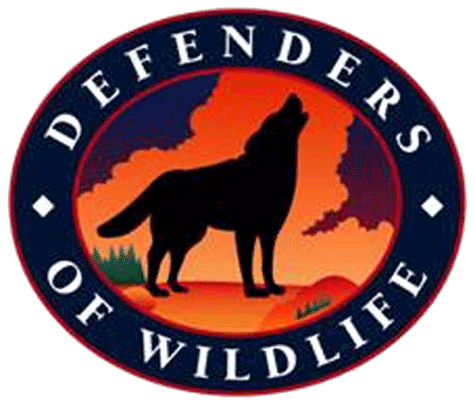 Defenders has been protecting the nation's wildlife since 1947!
"Defenders of Wildlife is a major national conservation organization focused solely on wildlife and habitat conservation and the safeguarding of biodiversity. We believe in the inherent value of wildlife and the natural world, and this singular focus defines our important niche in the environmental and conservation community and serves as the anchor for our organizational values."
Defenders works in several locations throughout the United States: Alaska, California, Florida, the Northwest, the Rocky Mountains + Great Plains, and the Southwest.
Social Media:
https://www.facebook.com/DefendersofWildlife
National Wildlife Federation - www.nwf.org
Inspiring Americans to protect wildlife for our children's future. National Wildlife Federation is working to protect the ecosystems that are most critical to native wildlife.
"Wildlife's ability to survive the challenges of the 21st century is becoming outpaced by the events that are transforming our world. Global warming, the loss of habitat, and people becoming more disconnected from nature than past generations are converging on a dangerous path for our planet. The work of NWF and our affiliates across the country provides answers to these challenges and will help ensure America's wildlife legacy continues for future generations."
Social Media:
https://www.facebook.com/NationalWildlife
*All information about each organization has been taken directly from each respective website.
#artwork #business #challenge #endangeredspecies #community #engagement #inspiration #nature #scratchboard